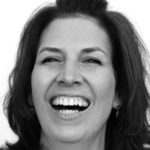 Hello, I'm Susan Jensen.  I'll keep it short…
I got educated (BS Marketing and an MBA), then learned how things work in the real world. I enthusiastically embraced the Internet when it was "new" and started a lifestyle blog – yourhomeonlybetter.com as a learning lab to play with technology and marketing and writing.
Over the many years as a marketer in the trenches, I have honed my digital marketing, content development and eCommerce skills. I see a world of opportunity for those who work smart and dream big. If you want the longer story, let's do coffee.